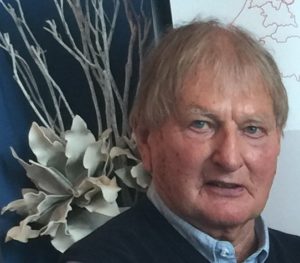 (Professor of Middle English at the University of Bonn from 1968 till 2004 and a scholar of the history of sports. Retired Member of the Department of English American and Celtic Studies at the University of Bonn)
In-memoriam-Prof.-Dr.-Heiner-Gillmeister-UK.pdf
In-memoriam-Prof.-Dr.-Heiner-Gillmeister-DE.pdf
Professor Dr. Heiner Gillmeister, famous sports historian and linguist, passed away on Thursday 25 March 2021.
Heiner Gillmeister was born on February 27, 1939 in Brühl and early on his passion for ball sports and everything that had to do with it. He also turned out to be a gifted footballer.
Heiner Gillmeister is the scientist who has gained great fame in the tennis world and in the golf world by systematically and worldwide investigating the origin of sports words in these sports and thus also discovering and explaining the origin of these sports. But he also did not leave other sports, such as cricket, untouched. His research was characterized by his conclusions based on in-depth research and meticulous dissecting of language.
Through his irrefutable, well-argued publications and lectures about the origins of these sports, Heiner Gillmeister brought down previously assumed truths. In doing so, he inadvertently caused the European islanders one disappointment after another.
With his passing, an expert and driven researcher of ours has passed away.
His symposium 'The Cradle of Golf', which was held on 6 June 2014 at Landgoed Bleijenbeek, was the direct reason for the founding of the Dutch Golf Museum. Not to claim that the Dutch were the inventors of modern golf, but to show and learn from the rich golf past from the low countries. A rich and socially important history that says so much about our culture and our international influences.
It is frequently expressed in old writings and in numerous paintings by Dutch masters. It also comes up, literally, during excavations and through further research.
We are happy that we were able to meet Heiner Gillmeister in person and in the subsequent contacts we got to know him as an amiable person and convinced scientist, who liked to come to our museum. He also spoke and understood the Dutch language excellently.
We, the board of the Dutch Golf Museum, will miss him very much. We wish his wife Anja a lot of strength in dealing with this great loss.
John Ott, Chairman
Ferd Vrijmoed, treasurer
Jacques Schuiling, secretary