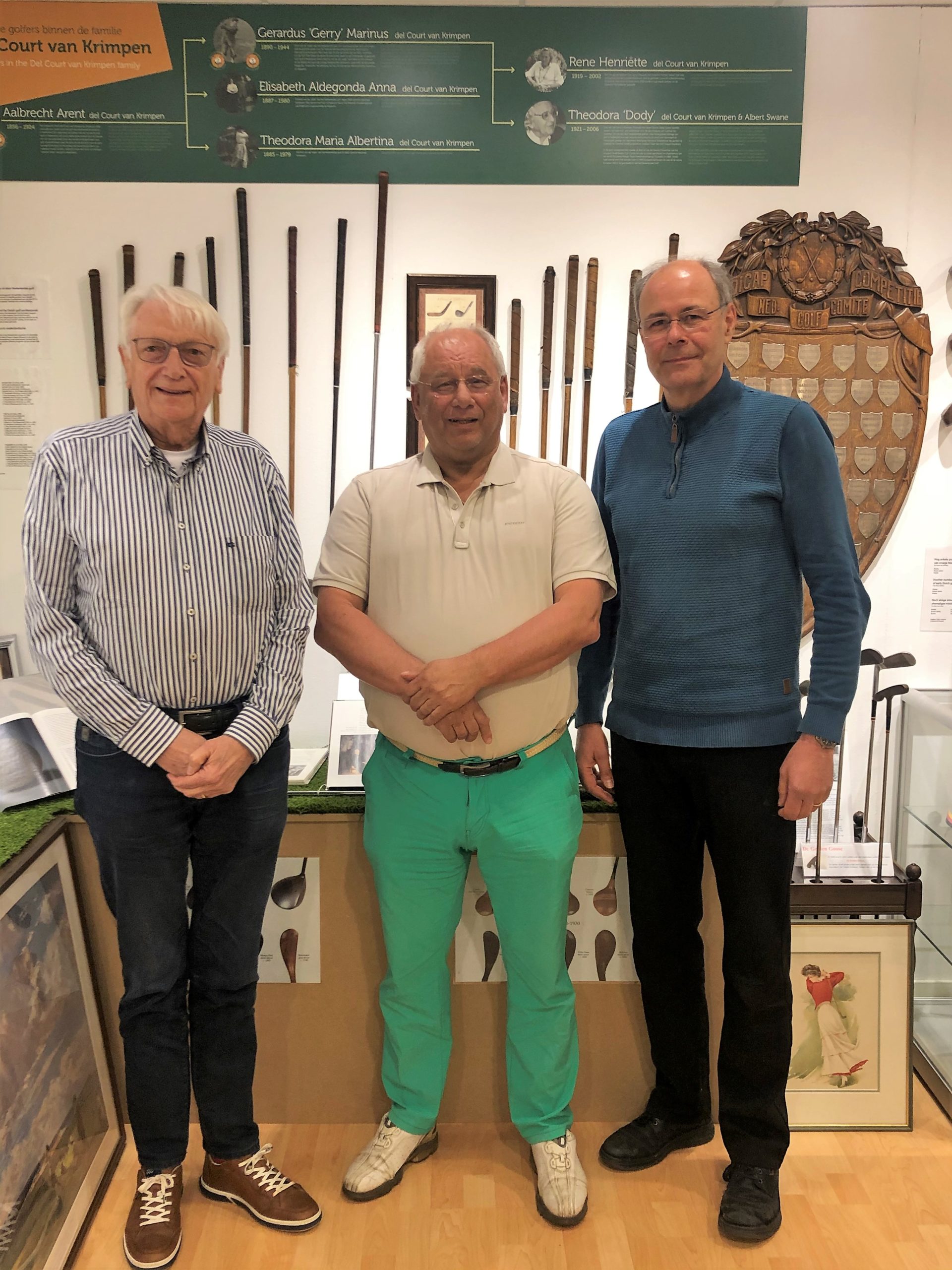 John Ott
John, born in 1944 in Hengelo, followed his education at the Secondary Trade School, Marketing Nima A and B, and then, after a commercial career as a sales and marketing manager at Nestlé, started his own business. In cosmetics as director / owner of Nova Trend B.V. He married in 1967 with Ineke, painter and sculptor and especially someone who let him do his thing.
For four years he was part of the foundation board of Castle Doornen burg where he was responsible for the PR and the magazine Floris.
Ferd Vrijmoed
Ferd, born in 1949 as a boy from Rotterdam to Rotterdam parents, grew up mainly in Amsterdam, where he also studied tax law at the UvA. Scion of a family of geneversto kers and fur traders he went down a path of numbers and was employed by KPMG, then still Klyn veld Kraayenhof & co. In 1981 he moved with his breed Amsterdam Maria, to whom he had married in 1973, to Malden because Maria got a pro motion place at the University of Nijmegen.
There he established himself as an independent tax advisor until he thought it was enough on his 70th birthday.
Ferd was sporty and practiced the many sports very meritoriously, without really excelling in a particular sport. After foot ball and volleyball, he threw himself completely into tennis early on.
Despite the fact that he hit a ball daily, the highest achievable was only a third place in the national championship of the 35+ competition. He held – also until his 70th birthday – various board positions at the KNLTB. Under constant pressure from friends, the step to golf proved to be an inevitable one and Maria and he ended up in Bleijenbeek.
Jacques Schuiling
Jacques Schuiling was born in Elst Gelderland in the year 1958. After obtaining his HEAO-CE diploma, he successfully followed the NIMA-C course to further increase his marketing knowledge. The experience has been gained over 38 years in all kinds of commercial and marketing roles within the ICT industry.
For the most part in paid employment at medium-sized ICT companies, but also five years as an independent entrepreneur. Jacques is married to Anja and plays as an accordionist in the same choir where John is one of the singers.
The board
John Ott and Ferd Vrijmoed formed the board of the Dutch Golf Museum from the start. Is it a coincidence that both are retirees? Aren't these people who, as everyone knows, always have plenty of time? No, firstly, there is no such thing as coincidence and secondly, the challenge is simply irresistible. Despite the preventive care by both parents, the little one will probably not be able to escape from a single childhood illness and soon puberty will begin with all its growth spurts and the road to adulthood will be started under the optimal guidance of expert teachers and caretakers. These growth spurts have now arrived with the possibilities of the internet. That is why the board has been expanded in 2020 with board member Jacques Schuiling who will focus on digitizing the collection, the website and the audio tour. So that the museum is not only attractive to visit, but can also be consulted digitally.
Board composition
Chairman: John Ott (Conservator)
Secretary: Jacques Schuiling (Information manager)
Treasurer: Mr. Ferd Vrijmoed (Archivist)
Volunteers
Vacancy (Librarian)
Maria Vrijmoed-de Vries (Support of the board, Interim Librarian)
Reward Policy
The activities of the board and the volunteers are unpaid.
Staff members
The Foundation runs entirely on permanent volunteers and has no salaried staff.