Support the Dutch Golf Museum as a business friend
Friends are essential for the still young Dutch Golf Museum, housed in the Bleijenbeek pavilion on the estate of the same name in the northern part of De Maasduinen National Park. You can rely on friends. You can build with friends. Friends are the ambassadors of the museum and help to unlock the history and development of golf in the low countries and bring it to the attention of a wide audience. With the support of our friends, the impossible becomes possible and the unthinkable becomes reality.
Already at the opening on April 22, 2016, a group of friends spontaneously formed. The friends from the very beginning are collectors, hickory players, pros and golfers, but also those interested in golf history and national culture.
They come from home and abroad and the museum owes to them that it is there and now has a beautiful collection. It turned out to be a good basis for further development.
And we, board and volunteers are enthusiastic and ambitious! The Dutch Golf Museum deserves a prominent place in the golf world.
And certainly in the Netherlands because of the interesting insights and views about where and when our beautiful sport originated. A discussion that particularly pleasantly entertains the Dutch and the Scots. Afferden is a logical choice as a location for various reasons. A visit to our museum, physically or digitally, will provide you with more clarity.
Would you like to work with us on the further development of our plans and enable us to manage and further expand our museum collection and to increase the accessibility of our collection? Then we would be delighted to welcome you as a Business Friend of the Dutch Golf Museum.
As a Business friend you can choose from three attractive options. You can join:
2.The Order of the Pennebal with a donation of €250 per year;
The Order of the Loden Kolf with a donation of € 500 per year;
The Order of Den Hollandschen Esp with a donation of € 1000 per year.
Your gift is deductible in your income tax or corporate tax return. There is no threshold for a business gift. Due to the cultural ANBI status of the Dutch Golf Museum, you may increase the deductible amount by 50% up to a maximum increase of € 2,500.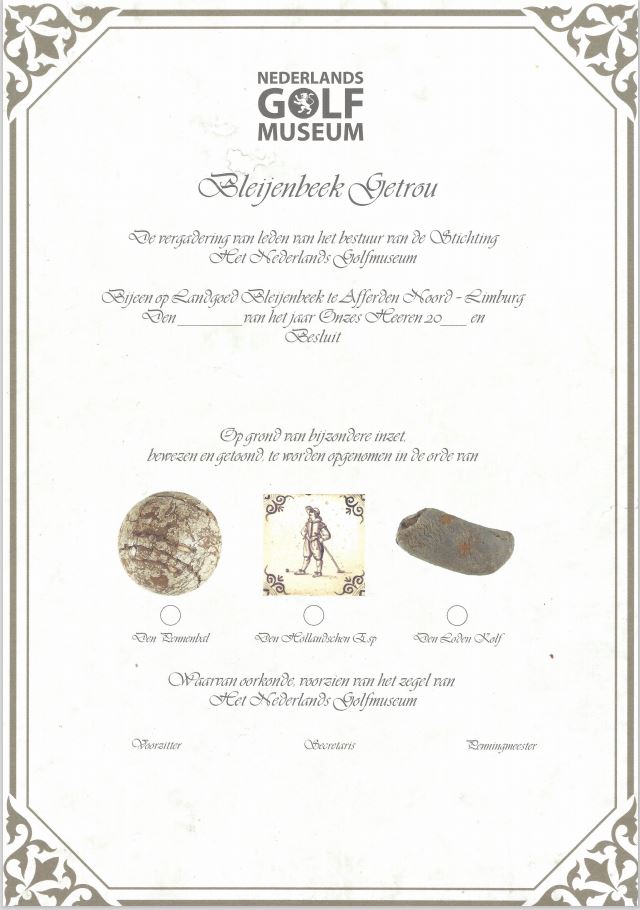 2. De orde van Den Pennebal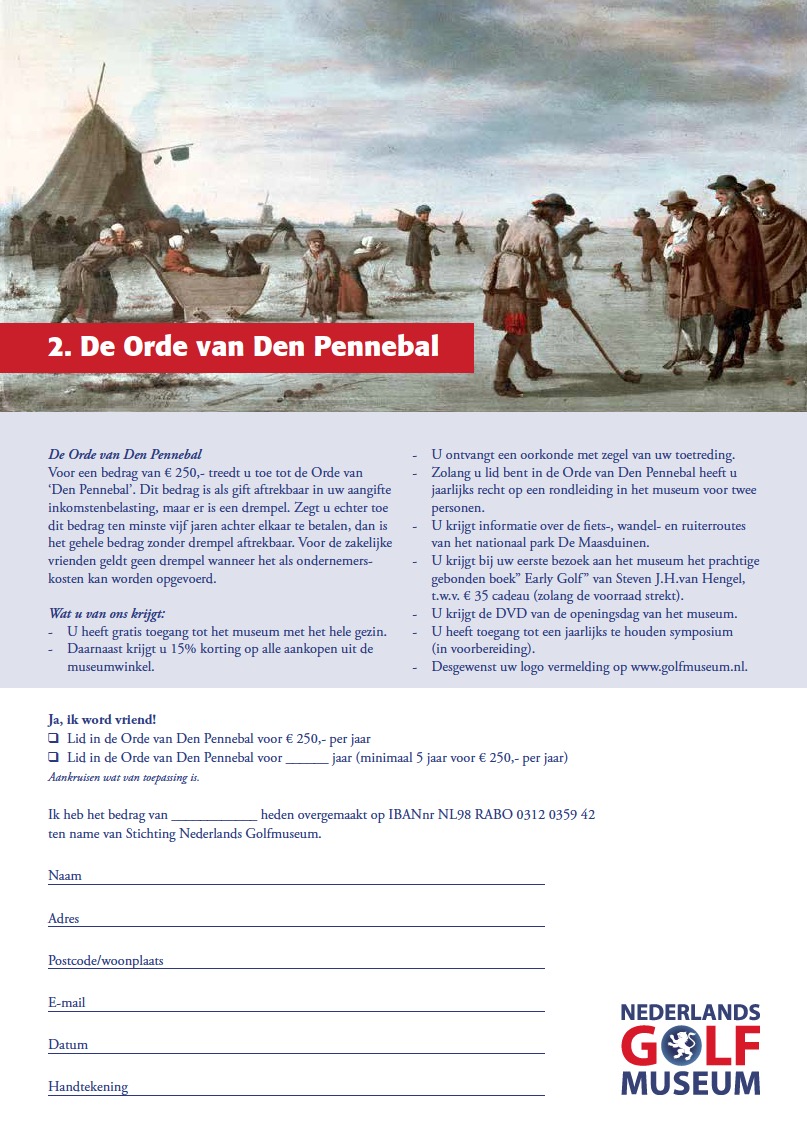 3. De orde van den Loden Kolf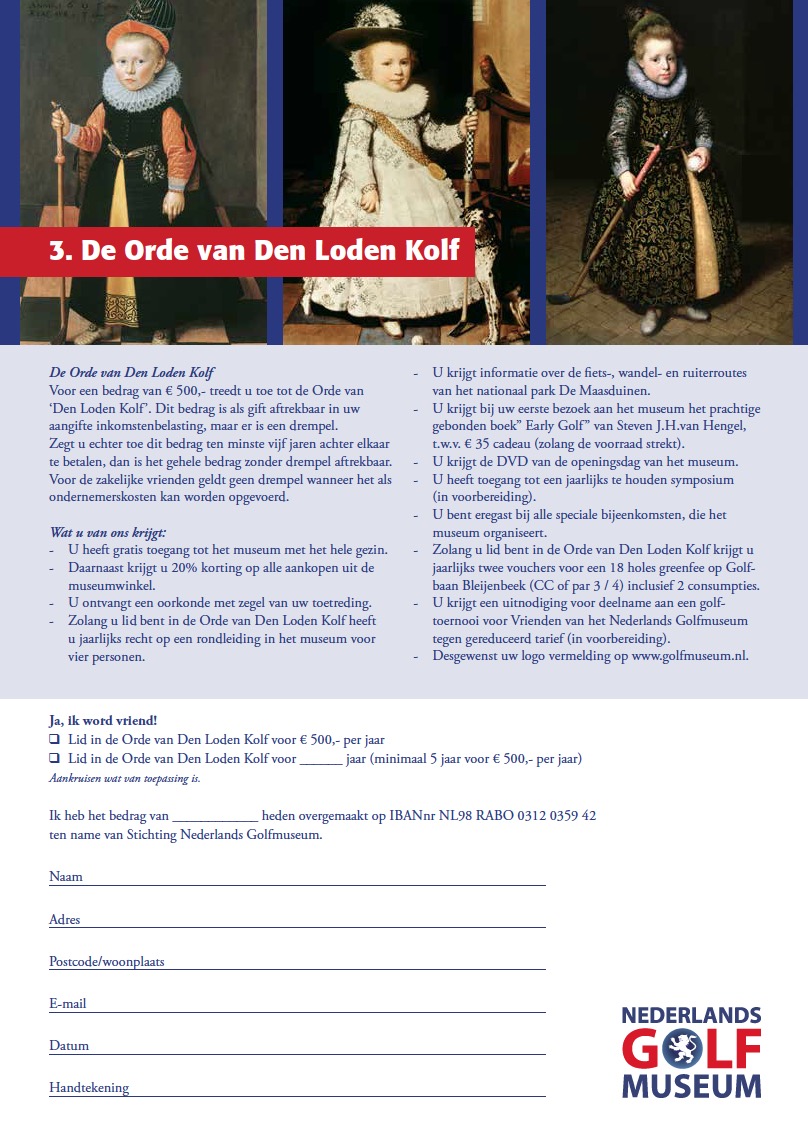 4. De orde van den Hollandschen Esp