From 18 September 2019, Rob van Tuyl and Ivo Melis will exhibit their extensive stamp collection and wave button collection in the Nederlands Golfmuseum.
Both exhibitions will be on display for six months.
26 July, 2021
The exhibition of the golf postage stamps has contributed to the fact that the museum now has a very extensive collection of three albums with the complete catalogue and has led to some valuable donations.
The exhibition of the wave buttons and the subsequent donation of Ivo Melis has created more attention for not only golf buttons, but also pins, badges and such special carrier insignia in golf.
Golf postage stamp exhibition by Rob van Tuyl: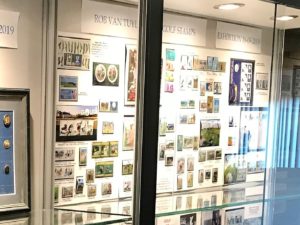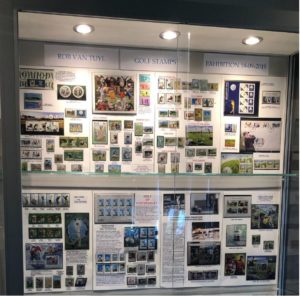 Golf button exhibition by Ivo Melis: