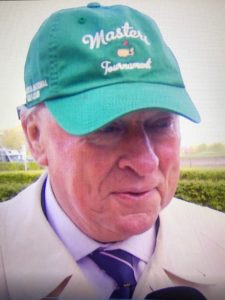 Robbie van Erven Dorens, called Mister Golf by many, passed away last weekend at the age of 83.
Robbie, himself an excellent golfer – he became European and amateur world champion several times and was part of the Dutch team during the 50s and 60s of the last century – has been invaluable to Dutch golf.
Under his wings, the Dutch Open, now better known as the KLM Open, grew into an international top tournament. His name is permanently linked to this tournament by the Van Erven Dorens Trophy, which has been awarded to the best amateur of this tournament since 2005.
He also won the change cup of hotel de l'Europe, part of the Trophy of the Alliance Gastronomique.
His name is also permanently linked to the Dutch Golf Museum, which he festively opened in April 2016, and we keep particularly fond memories of our meetings with him in the golf museum, during the editions of the KLM Open and on his beloved golf course Golf du Château de Barbet in Gascony.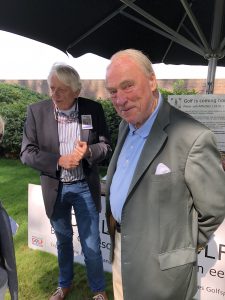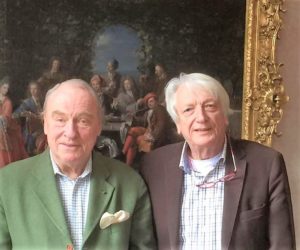 Robbie has a place in our hearts forever and will also get his more than deserved place in our golf museum, along with his famous REVED golf cart, which he donated to us.
Board and employees of the Dutch Golf Museum
Afferden, 15 December 2020
Also read the article in De Nederlandse Golfkrant on the subject in question:
Golfkrant 5. Augustus 2017 Robby van Erven Dorens (Mister Golf)