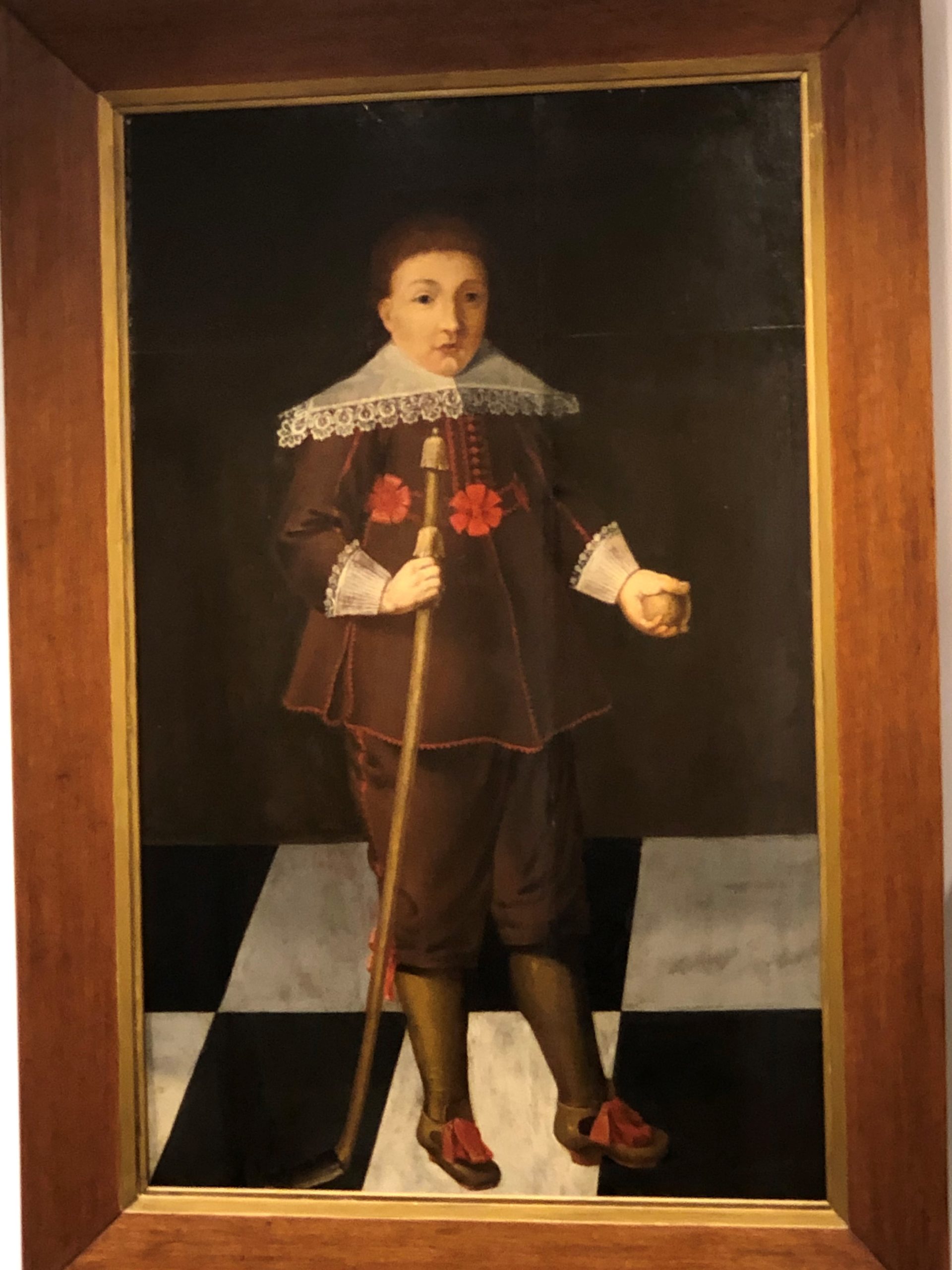 Dutch Golf Museum acquires* historical painting of unknown Dutch master after a tip from  Jos Schatorjé, former director of the Limburg Museum
A flawless panel painting of a boy with Kolf stick and  ball, made around 1630. At that time many well-to-do people had their children painted. Not only to show their wealth, but also because of the high infant mortality, in this way they had a lasting memory of them.
It is a work with symbolism: the Kolf stick represents a good upbringing and the two roses symbolize the Duchy of Gelre, of which Afferden was a part at that time. We are very happy that we are able to preserve this important heritage for the Netherlands and to show it to everyone.