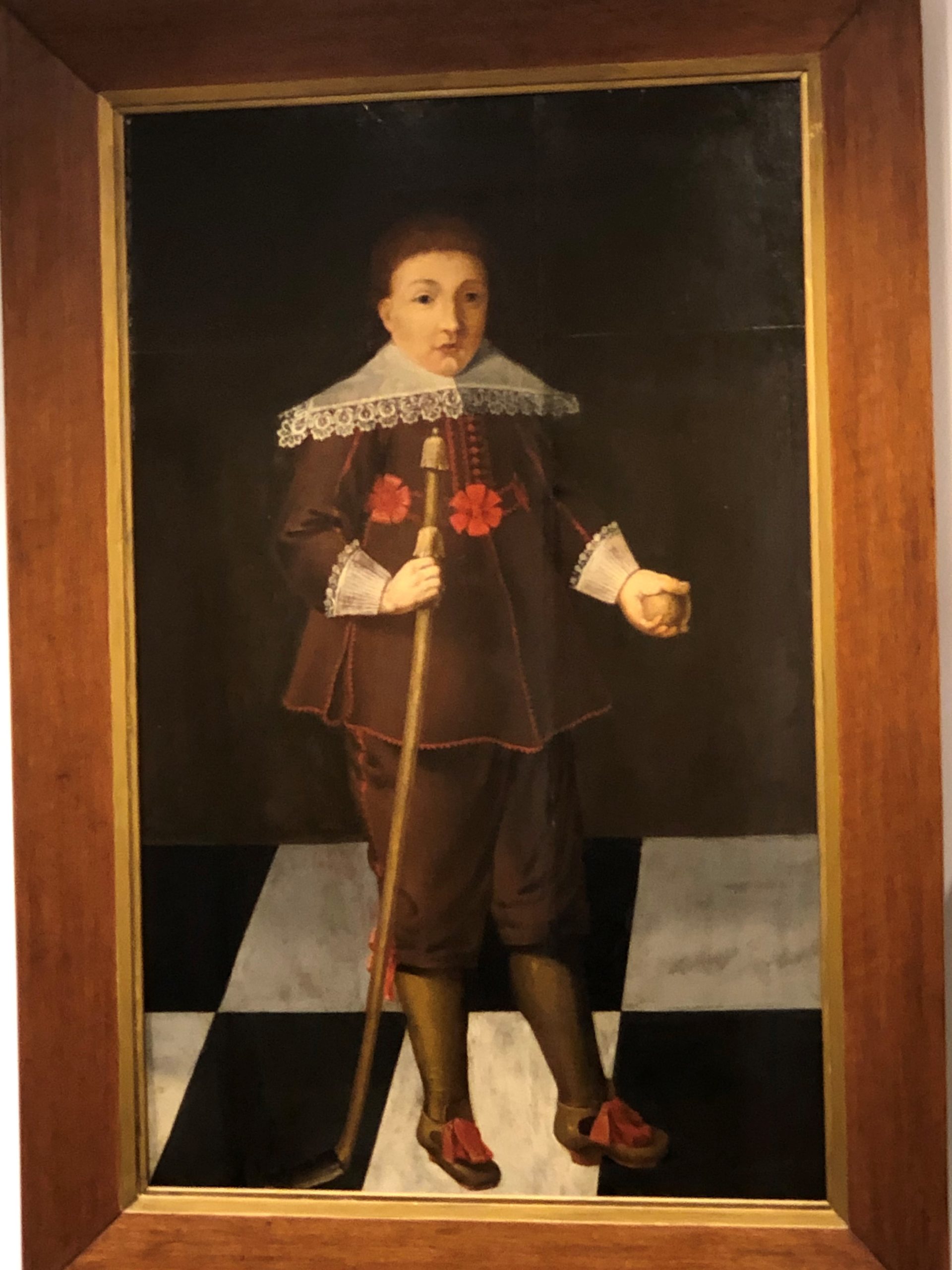 Een puntgave paneelschildering van een jonge man met een kolfstok en een bal, gemaakt rond 1630. In die tijd lieten veel welgestelden hun kinderen schilderen. Niet alleen om hun rijkdom te tonen, maar ook vanwege de hoge kindersterfte, Op deze manier  hadden ze een blijvende herinnering aan hen.
Het is een werk vol symboliek. De Kolfstok staat voor een goede opvoeding en de twee rozen staan symbool voor het Hertogdom Gelre, waar Afferden in die tijd deel van uitmaakte. We zijn erg blij dat we dit belangrijke erfgoed voor Nederland hebben kunnen behouden en voor iedereen zichtbaar kunnen maken.
Dutch Golf Museum acquires* historical painting of unknown Dutch master
A flawless panel painting of a boy with Kolf stick and  ball, made around 1630. At that time many well-to-do people had their children painted. Not only to show their wealth, but also because of the high infant mortality, in this way they had a lasting memory of them.
It is a work with symbolism: the Kolf stick represents a good upbringing and the two roses symbolize the Duchy of Gelre, of which Afferden was a part at that time. We are very happy that we are able to preserve this important heritage for the Netherlands and to show it to everyone.
* na een tip van/after a tip from  Jos Schatorjé, former director of the Limburg Museum