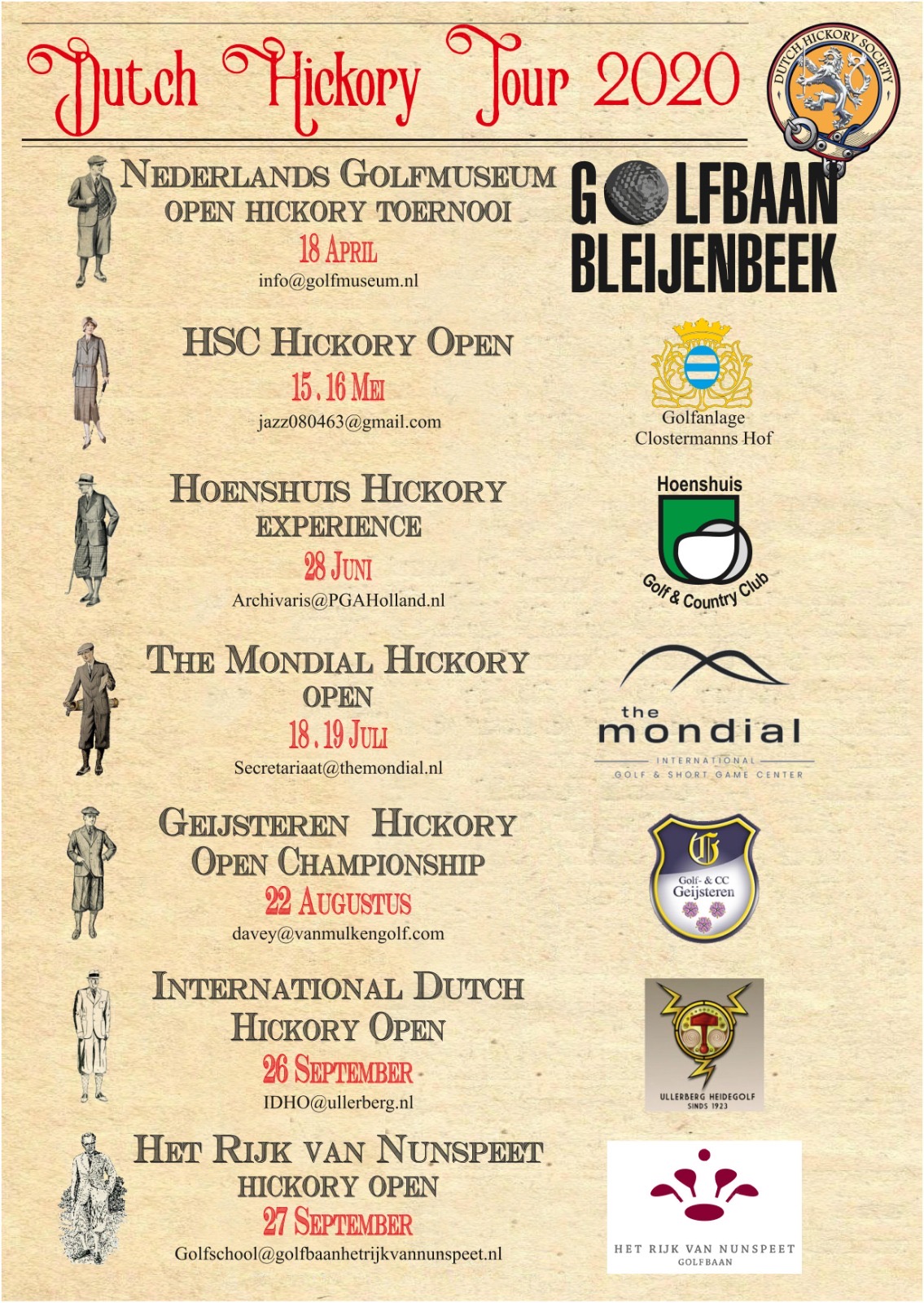 We will keep you updated on
the other tournaments in due course.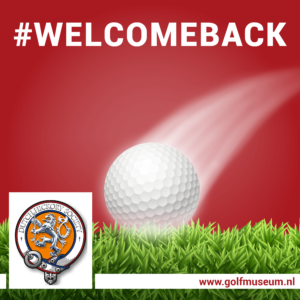 The Dutch Hickory Tour 2018 Order of Merit is based on the total of a minimum, and when played more the best, of 4 scores of the 7 tournaments. The large number of participating gentlemen led to the decision to add a Gents Net Merit: Rank 1 Peter Scholz and Rank 2...
Lees meer
Het eerste toernooi van de Dutch Hickory Tour 2018 was ons eigen Dutch Golf Museum Open Hickory 2018. Een goede deelname waarbij door de moeilijkheid van de baan flink gestreden moest worden om de winst. Winnaars: Bruto heren Brian Gee Bruto dames Marja Kom ...
Lees meer
Het tweede, dit jaar nieuw toegevoegde toernooi aan de Dutch Hickory Tour vond plaats op The Dunes, Zandvoort. Op de uitdagende par 3/4 baan streed een select gezelschap om de prijzen. Winnaars: Bruto Perry Somers Als Nederlands Golfmuseum zijn we natuurlijk trots dat...
Lees meer