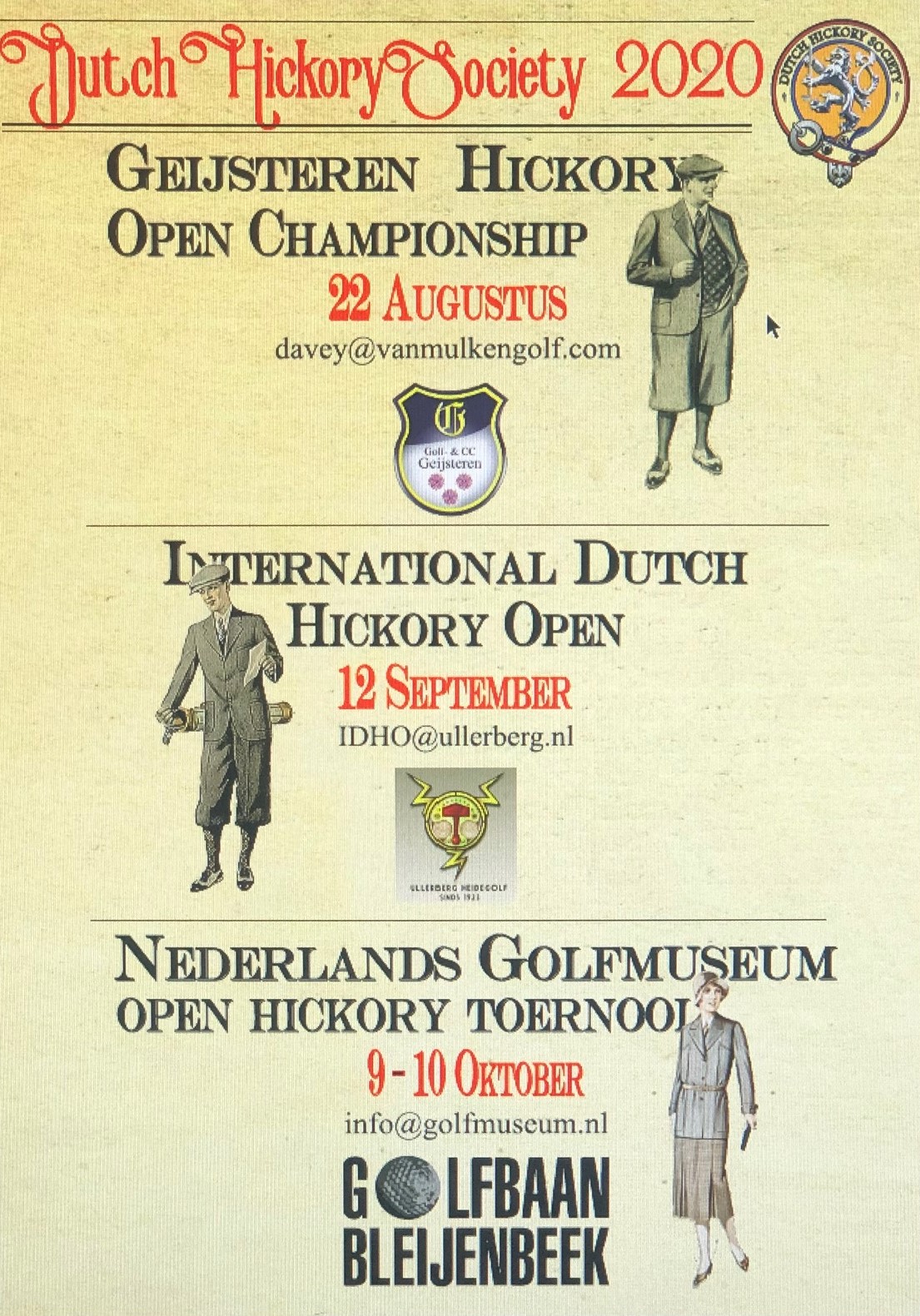 Geijsteren Open Hickory Championship
22 August 2020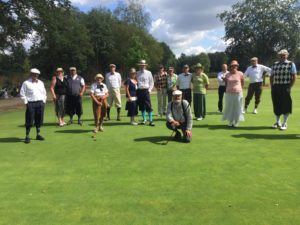 Finally, we were able to play the first tournament of
the Dutch Hickory Society 2020 on the GCC Geijsteren!
The company, the golf course as well as the weather were perfect.
4BBB was chosen as the game form in which the best net score
of a team of 2 players against par of the hole/course was recorded .
Winners were:  Wilma van Rijn en Marjolijn Kempers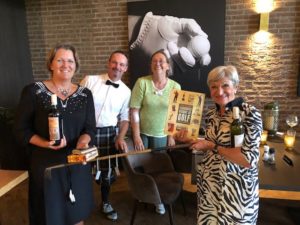 See also facebook
11th International Dutch Hickory Open

is cancelled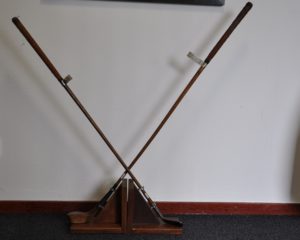 4th Dutch Golf Museum Open Hickory Tournament 2020
 9-10 October 2020
Golf Course Bleijenbeek
Bleijenbeek 14, Afferden, NL
Het hickory arrangement is vastgesteld en de inschrijving staat open.
We zien er naar uit u (weer) te mogen begroeten op Golfbaan Bleijenbeek op 9-10 oktober!
Das Golfpaket wurde festgelegt und die Registrierung ist offen.
Wir freuen uns, Sie (wieder) auf dem Golfplatz Bleijenbeek begrüßen zu dürfen am 9-10 Oktober!
The Hickory Arrangement has been determined and the registration is open.
We look forward to welcoming you (again) at Golf Course Bleijenbeek on 9-10 October!
L' Arrangement de tournoi a été defini et l'inscription est ouverte.
Nous nous ferons une joie de vous recevoir sur le golf de Bleijenbeek le 9-10 octobre!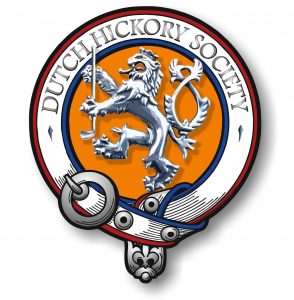 Dutch Hickory Tour 2020
 see details on the left side of the page.

12th German Open Hickory Championship 2020 link
Golfanlage Kallin bei Berlin
1. Iain Forrester 76 + 73 = 149 
2. Brian Gee 72 + 79 = 151 
3. Davey van Mulken 78 + 81 = 159




The Mondial Open International Hickory Tournament link
Houten, NL, 24 September 2020
The Dutch Hickory Tour 2018 Order of Merit is based on the total of a minimum, and when played more the best, of 4 scores of the 7 tournaments. The large number of participating gentlemen led to the decision to add a Gents Net Merit: Rank 1 Peter Scholz and Rank 2...
Lees meer
Het eerste toernooi van de Dutch Hickory Tour 2018 was ons eigen Dutch Golf Museum Open Hickory 2018. Een goede deelname waarbij door de moeilijkheid van de baan flink gestreden moest worden om de winst. Winnaars: Bruto heren Brian Gee Bruto dames Marja Kom ...
Lees meer
Het tweede, dit jaar nieuw toegevoegde toernooi aan de Dutch Hickory Tour vond plaats op The Dunes, Zandvoort. Op de uitdagende par 3/4 baan streed een select gezelschap om de prijzen. Winnaars: Bruto Perry Somers Als Nederlands Golfmuseum zijn we natuurlijk trots dat...
Lees meer